Description
#full_size img{
width: 600px;
border: none;
display: none;
}
#thumb_size img{
width: 195px;
margin: 2px;
display: none;
}
#tru_center {margin-left: auto; margin-right: auto;}
#LeftPanel {
background: url('https://www.advancedebaydesigns.com/clients/across_international/template/leftpanelback.png');
border-radius: 5px;
}
.title_desc_text {font-family: Tahoma; font-size: 10px; float: right; position: relative; left: -20px}
.title_desc_chk {float: left; position: relative; left: 0px; top: 15px;}
.t1 {background: #2a416d url('https://www.advancedebaydesigns.com/clients/across_international/template/boxheader.jpg') repeat-x center top;
font-family: Tahoma; font-size: 14px; color: #fff; line-height: 20px; text-align: right; padding-right:16px; width: 30%; font-weight: bold;
padding-left: 8px;
padding-top: 8px;
padding-bottom: 8px;
}
.t2 {background-color: #E9E9E9; border: 2px solid #a7a7a7; font-family: Tahoma; font-size: 13px; color: #2d2d2d; line-height: 20px; padding: 8px; width: 70%; font-weight: bold; }
.t3 {border: 2px solid #a7a7a7; font-family: Tahoma; font-size: 13px; color: #2d2d2d; line-height: 20px; padding: 8px; width: 100%; font-weight: bold; }
#top_menu {
height: 40px;
left: 0;
position: absolute;
top: 103px;
width: 670px;
z-index: 1000;
}
#top_menu a, #top_menu a:visited, #top_menu a:link {
border-right: 1px solid #D0D0D0;
color: #1C437A !important;
display: block;
float: left;
font-size: 13px;
font-style: normal;
font-variant: normal;
font-weight: 700;
height: 40px;
line-height: 40px;
padding-left: 10px;
padding-right: 10px;
text-align: center;
text-decoration: none;
text-shadow: 1px 1px #FFFFFF;
transition: all ease-in 0.2s;
font-family: Arial;
}
#top_menu a:hover {
color: #d17122 !important;
text-shadow: 1px 1px #ccc !important;
}
#button_hldr {
margin-left:0;
}
#searchgo {
position: absolute;
right: 8px;
top: 60px;
}
#topquery {
background: none repeat scroll 0 0 rgba(0, 0, 0, 0);
border: medium none;
border-radius: 13px;
color: #777A77;
font-size: 14px;
font-weight: 400;
height: 28px;
left: 753px;
padding: 0;
position: absolute;
text-indent: 10px;
top: 55px;
width: 225px;
}
.item_title {font-family: Tahoma; font-size: 20px; color: #2a416d; font-weight: bold;}
#logo {position: absolute; left: 0px; top: 5px;}
#logo img { display: inline; border: 0px; }
.marg_right {margin-left: 13px;}
.marg_left {margin-left: -5px;}
.leftcolumn {border-radius: 10px 10px 10px 10px;}
.boxcontent {background: url('https://www.advancedebaydesigns.com/clients/across_international/template/boxfooter.png') no-repeat center bottom;
padding-bottom: 30px; border-radius: 0px 0px 10px 10px;
}
.middle_repeat {width: 980px;}
#pad5 {padding: 5px;}
#tru_head {width: 980px; height: 155px; background: url('https://www.advancedebaydesigns.com/clients/across_international/template/header.png') no-repeat center top;
position: relative; margin-bottom: 0px; margin-top: 35px;
}
#tablemain, #EBdescription {background: #fff url('https://www.advancedebaydesigns.com/clients/across_international/template/bg.jpg') repeat-x center top;
}
.tableborder {
border: 1px solid #9a999e;
}
.description {
font-family: Verdana; font-weight:bold; color: #000;}
.noborder {border-width: 0px;}
#pulldown select {
width: 130px;
}
#bxcnt2 a {
font-family: Tahoma;
font-size: 10px;
color: #000;
text-decoration: none;
}
#bxcnt2 a:hover {
text-decoration: underline;
}
div#subcat a
{
text-decoration: none;
color: #444;
display: block;
min-height: 18px;
line-height: 18px;
text-indent: 4px;
text-align: left;
padding: 5px;
font-size: 12px;
font-family: arial;
background: url('https://www.advancedebaydesigns.com/clients/across_international/template/linkoff.png') no-repeat;
}
div#subcat a:hover
{
color: #263e6c;
background: url('https://www.advancedebaydesigns.com/clients/across_international/template/linkon.png') no-repeat;
display: block;
text-align: left;
font-family: arial;
font-size: 12px;
}
.lev2 a:hover {color: #fff !important;}
#tab1, #tab2, #tab3, #tab4, #tab5 {
width: 760px;
font-family: arial, sans-serif;
font-size: 11px;
}
#tab2, #tab3, #tab4, #tab5 {
display: none;
}
ul.tablinks {
width: 760px;
margin: 20px 0px 0px 0px;
padding: 0px;
list-style: none;
height: 20px;
display: block !important;
cursor: pointer;
text-align: center;
}
ul.tablinks li {
display: inline;
float: left;
margin: 0px 1px 0px 0px;
padding: 0px;
}
ul.tablinks a {
display: block;
width: 123px;
height: 37px;
line-height: 37px;
text-indent: 5px;
text-decoration: none;
font-weight: bold;
font-size: 11px;
margin-top: -7px;
}
ul.tablinks span {
display: block;
width: 123px;
height: 40px;
line-height: 40px;
text-indent: 5px;
text-decoration: none;
font-weight: bold;
font-size: 11px;
margin-top: -10px;
}
h4.tabtitle, h4.tabtitle_bottom {
display: block;
margin: 10px 0px 0px 0px;
padding: 0px;
font-family: arial, sans-serif;
font-size: 14px;
height: 27px;
line-height: 27px;
font-weight: bold;
text-indent: 10px;
}
div#descriptiontitle,
h4.tabtitle {
background: url('https://www.advancedebaydesigns.com/clients/across_international/template/boxheader.jpg') !important;
color: #000 !important;
}
h4.tabtitle_bottom {
background: #2a416d;
}
div#descriptioncontent,
pre.tabcontent {
background: #ffffff;
color: #000;
}
div#descriptioncontent a,
pre.tabcontent a {
color: #000;
}
ul.tablinks a {
background: url('https://www.advancedebaydesigns.com/clients/across_international/template/template_tabout.png');
color: #fff;
}
ul.tablinks span,
ul.tablinks a:hover {
background: url('https://www.advancedebaydesigns.com/clients/across_international/template/template_tabover.png') no-repeat center top;
color: #2d2d2d;
}
THIS LISTING IS FOR A SLIGHTLY USED AI ELITE 4.4 CU FT VACUUM OVEN. IT MAY HAVE MINOR COSMETIC DAMAGE. ALL REFURB. OVENS ARE FULLY TESTED AT AI LOCATIONS BEFORE SHIPMENT AND CARRY A 3-MONTH WARRANTY.
Important: please provide us your phone number in the order memo section, if you have not specified one before with eBay, we need it for freight delivery, thank you!

The E44 ELITE series digital vacuum ovens feature our 5-side chamber jacket heating system that covers left, right, up, down and backside of the chamber; all metal internal vacuum tubing (compare to rubber hose) for better vacuum levels and durability; and build-in secondary over-temp dial for enhanced over temperature protection. These ovens can greatly reduce drying time by maintaining a consistent vacuum level within the chamber.
Every one of our vacuum ovens goes through a 24-hour vacuum leak test, and is quality controlled in New Jersey before leaving our warehouse.
Attention: Before initial use, run oven at 400°F without vacuum for 15 minutes to burn off any residue that may have been introduced during the manufacturing process.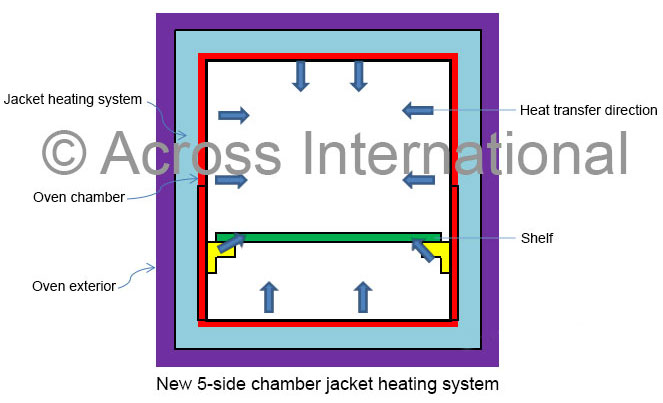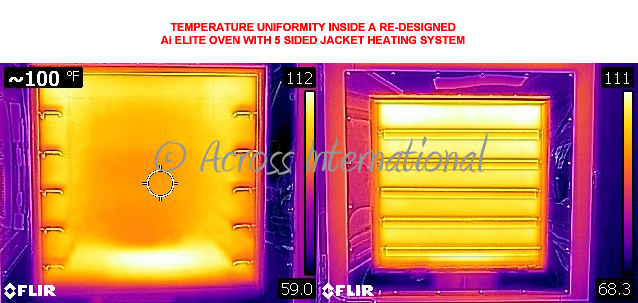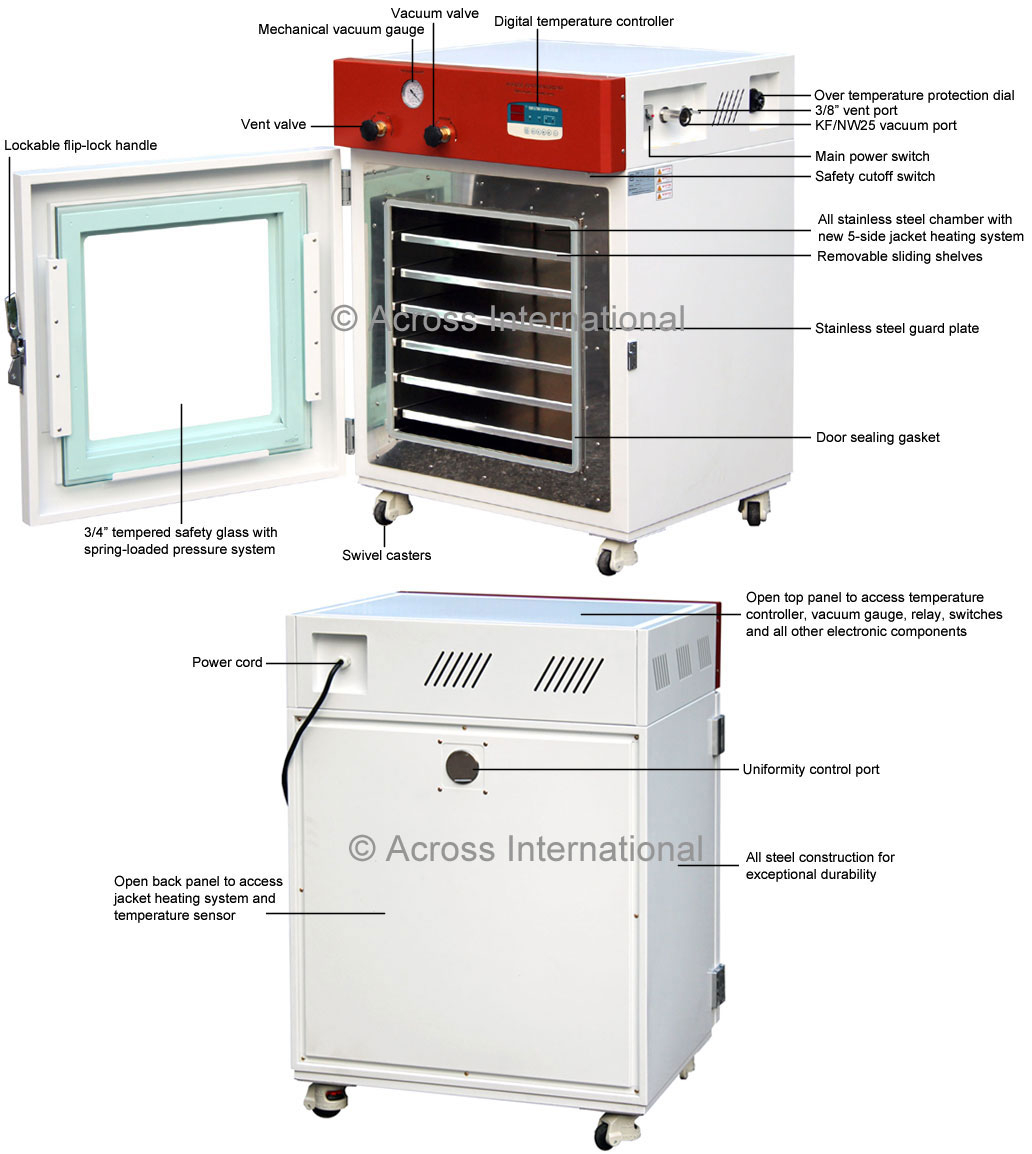 Features
New 5-side chamber jacket heating system covers left, right, up, down and backside of the oven, it provides perfect temperature uniformity and fast heating rates.

Adjustable gas back fill function via vent port.

Exceptional build and finish quality.

Easy-to-clean stainless steel interior for exceptional durability and ease of maintenance.

A vacuum environment lowers the boiling point (great for processing heat sensitive materials) and reduces drying time for materials like paste or powder which cannot otherwise be easily dried.

Built-in alarm alerts you when oven has been shut down by safety circuitry due to out of range temperature.

All ovens shipped from our New Jersey or Nevada location for quick delivery.

Guarantee US based phone and email assistance within 30 minutes from our engineers.

2-year warranty and lifetime US-based parts and service support.
Vacuum oven specifications
Power

220V 50/60Hz 1-PH @ 13.6A


Power plug

No plug included. Customers will need to install plug base on their power setup

Heaters

3000 watts

Temperature controller

Microcomputer PID control for heater output


Temperature range

Ambient to 250°C


Temperature accuracy

+/- 1°C

Timer range

99 hours 59 minutes

Chamber capacity

4.41 cubic feet (125 liters)

Chamber material

Polished type 304 stainless steel

Chamber dimensions

19.7 x 19.7 x 19.7″ (WxDxH)

Unit dimensions

32 x 29.5 x 41″ (WxDxH)

Shipping dimensions

38 x 37 x 53″ (WxDxH)

Vacuum level

Better than 500 microns/millitorrs

Vacuum connector

KF25 flange


Unit weight

515 Lbs

Shipping weight

700 Lbs

Shelf capacity

Six (removable)


Door gasket material

Silicone

Safety

Built-in safety switch
Circuit breaker
Overheat protection
Power failure auto reset
Time up buzzer

Observation window

3/4″ tempered safety glass

CE compliant


Yes