Description
Store Categories
Glass Reactor
Rotary Evaporator
Short Path

Short Path Kit
Parts & Accessories

Vacuum Chamber Kits

Aluminum Chambers
Stainless Steel Chambers
Vacuum Chamber with Pumps

VC20S Kits (1.6 Gallon)
VC20S10 Kits (0.8 Gallon)
VC24A Kits (2.9 Gallon)
VC25S Kits (3.2 Gallon)
VC30S Kits (5.5 Gallon)
VC30S45 Kits (8.4 Gallon)

Vacuum Pump

Rotary Vane Pumps
Water-jet Aspirators

Molecular Distillation
Vacuum Drying Oven
Chiller /Heater
Vacuum Filter
Other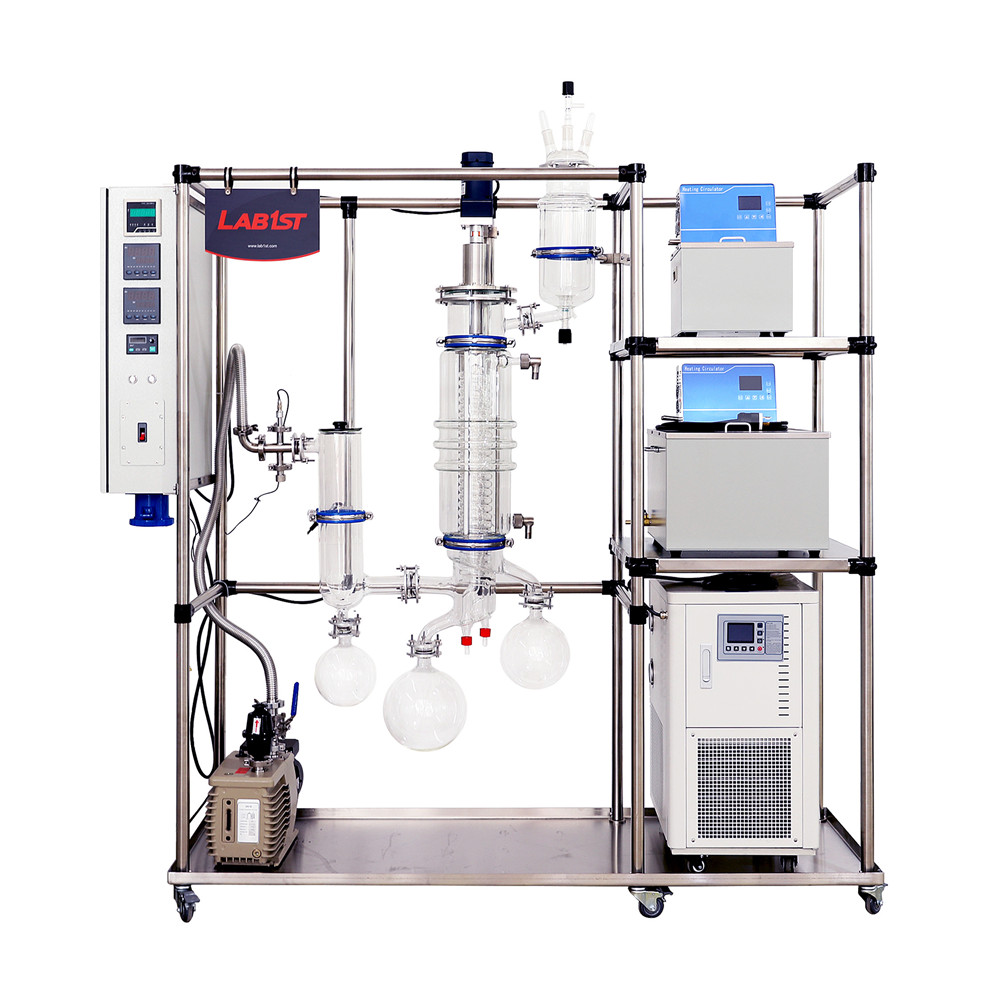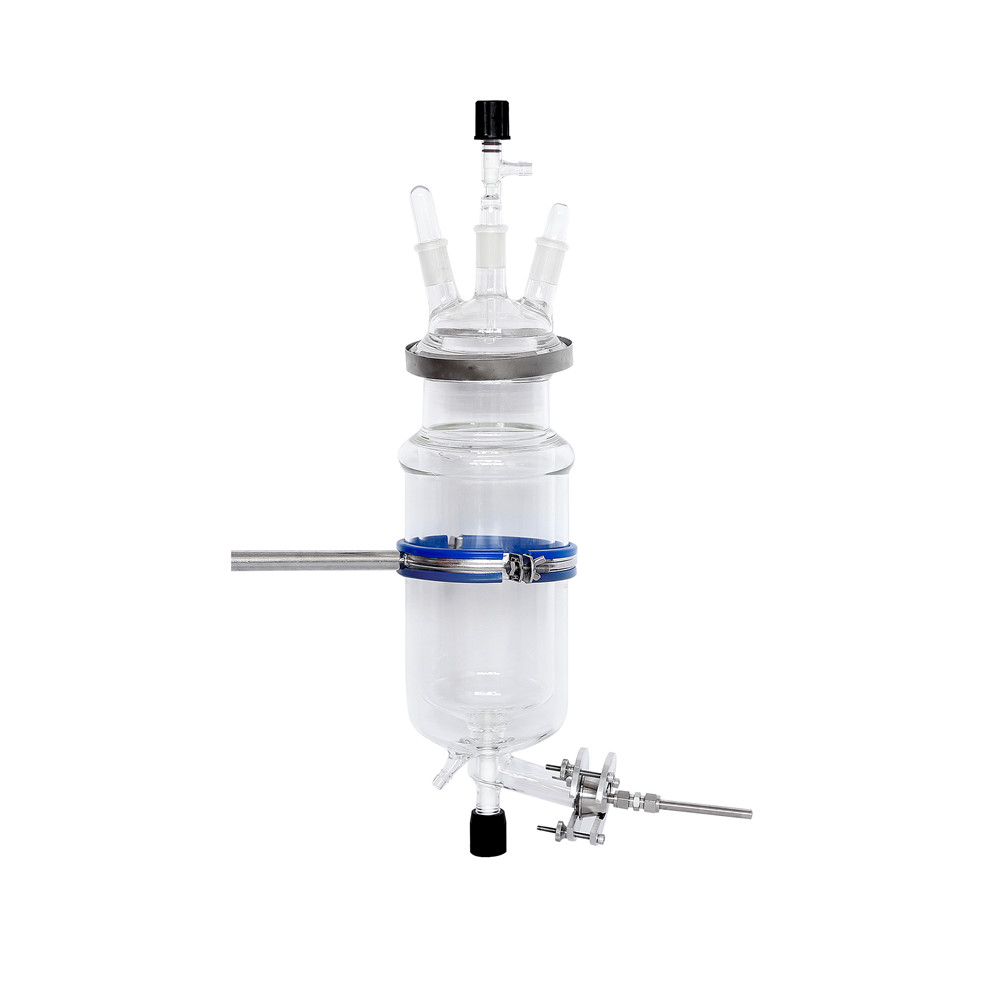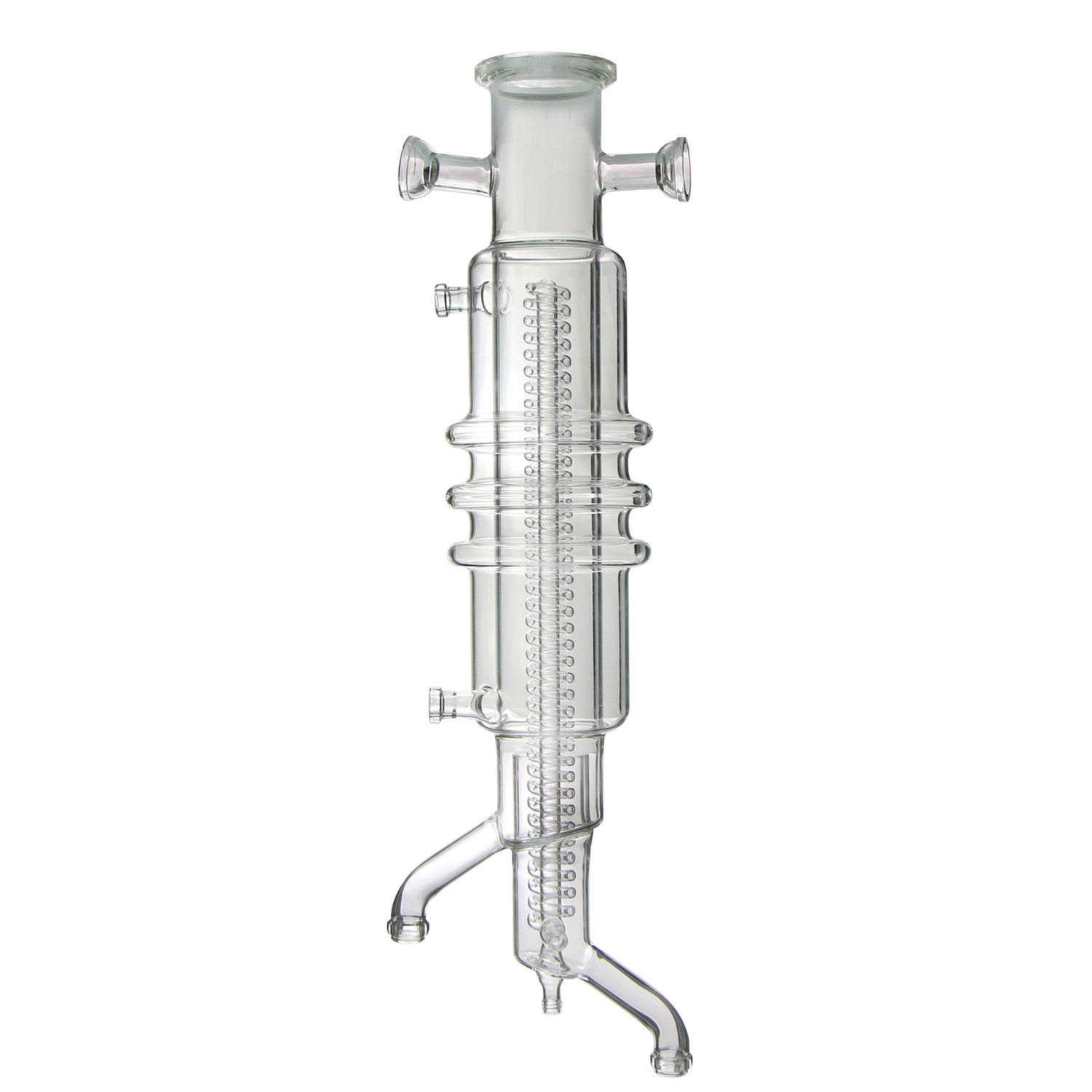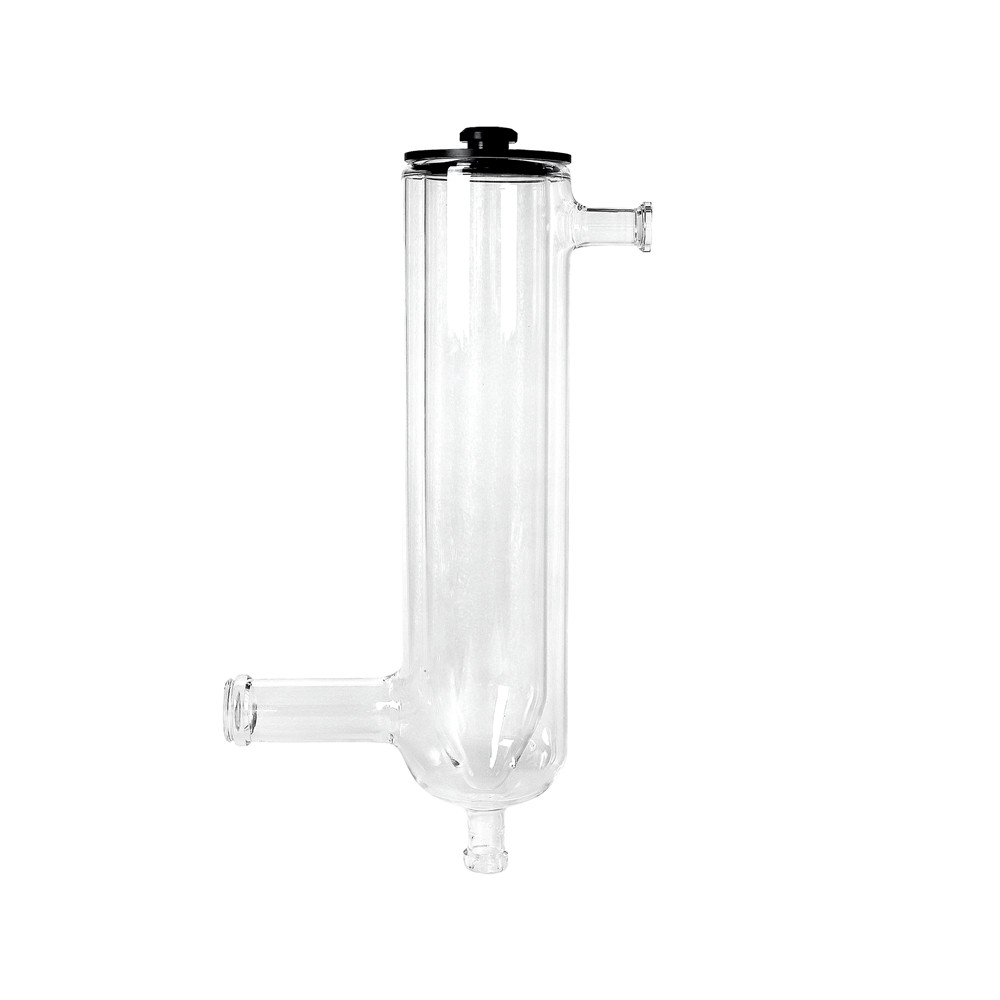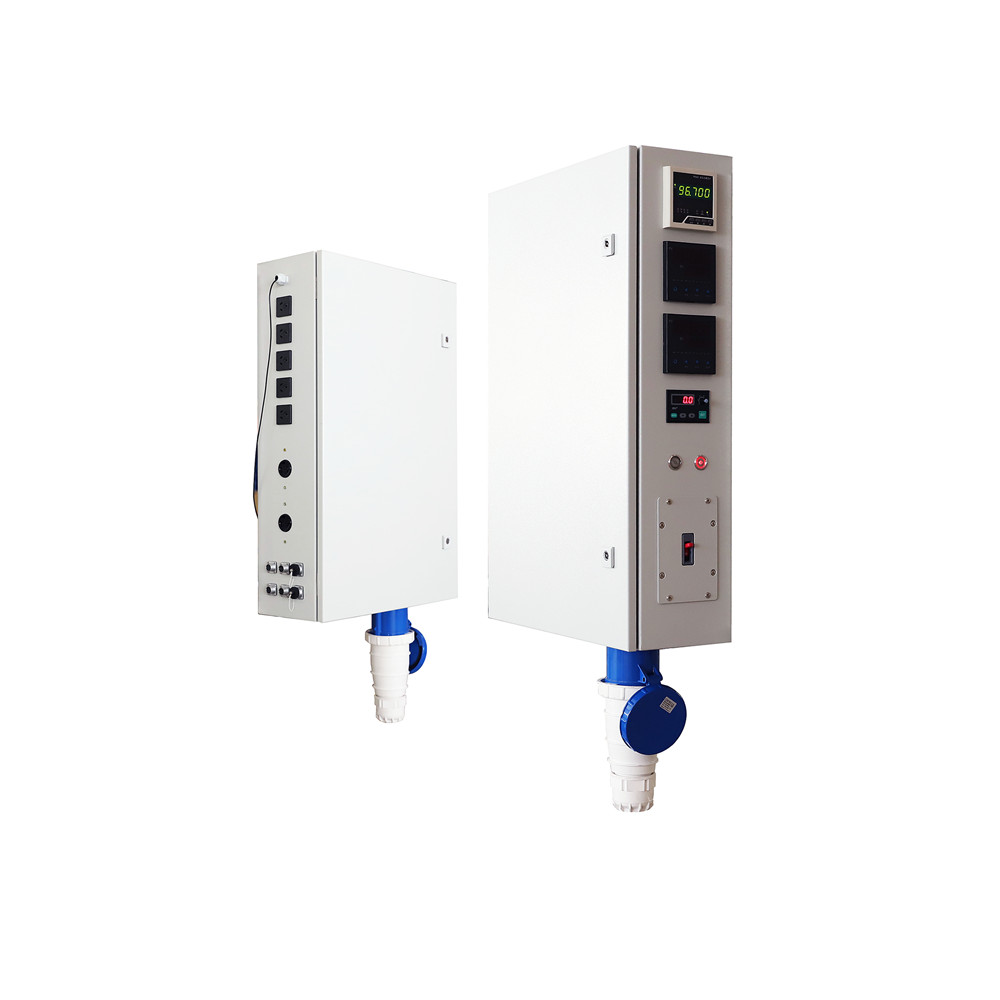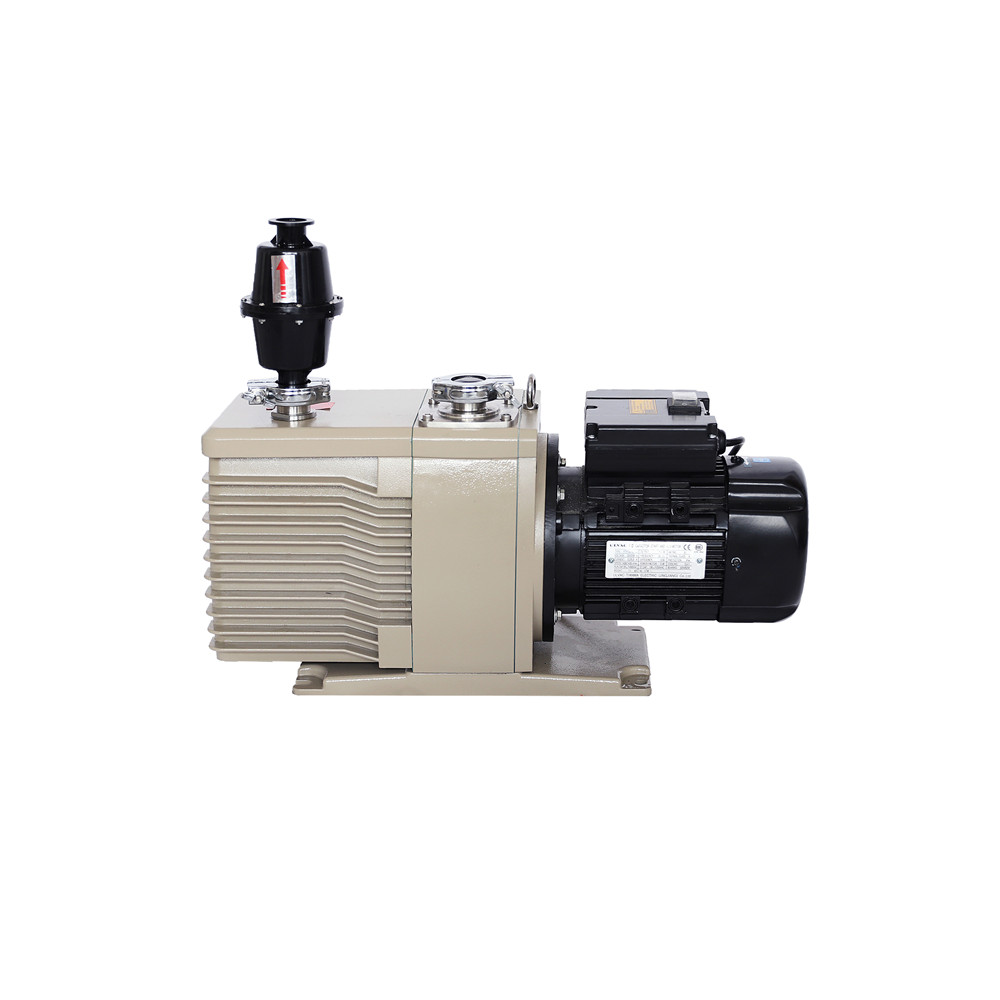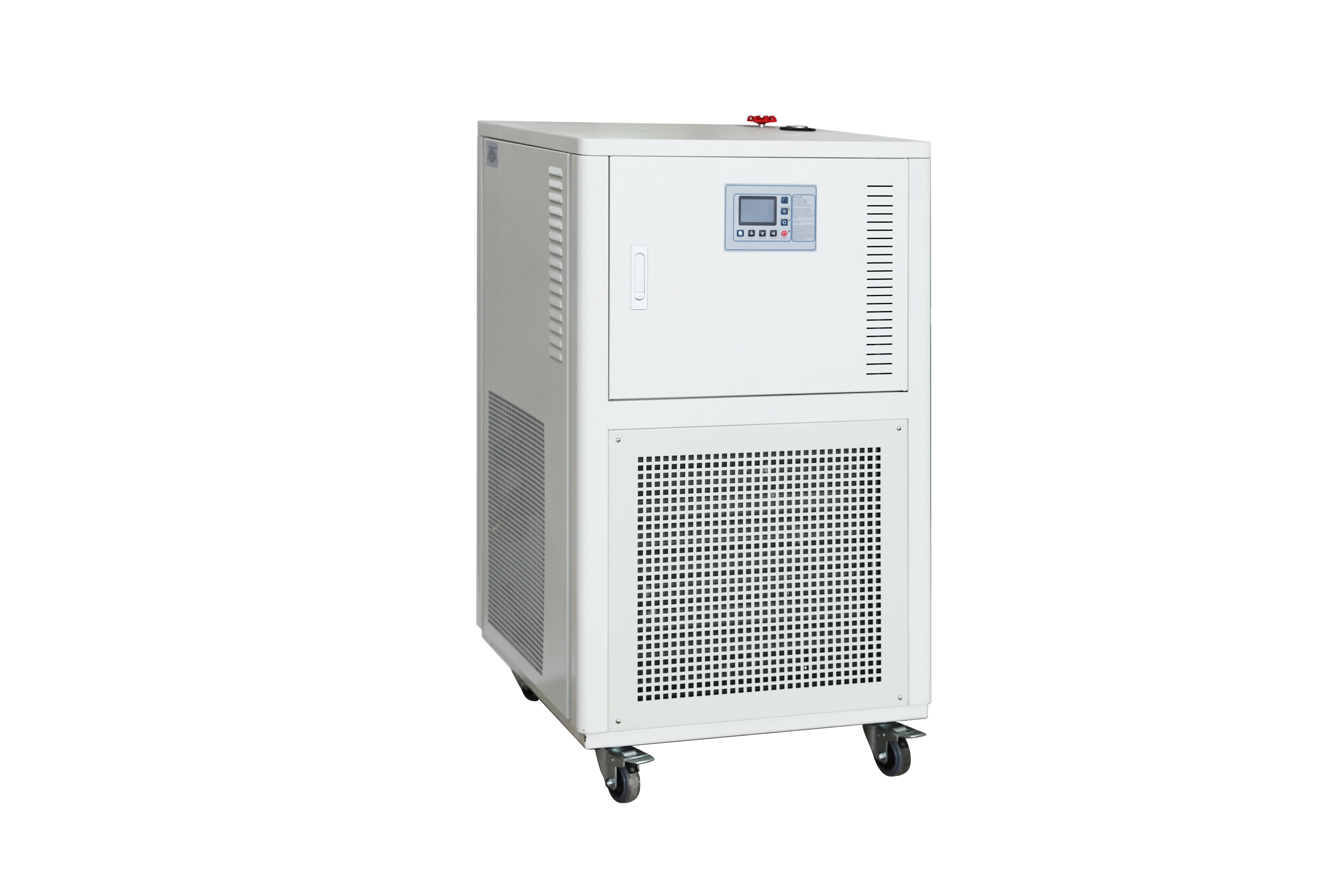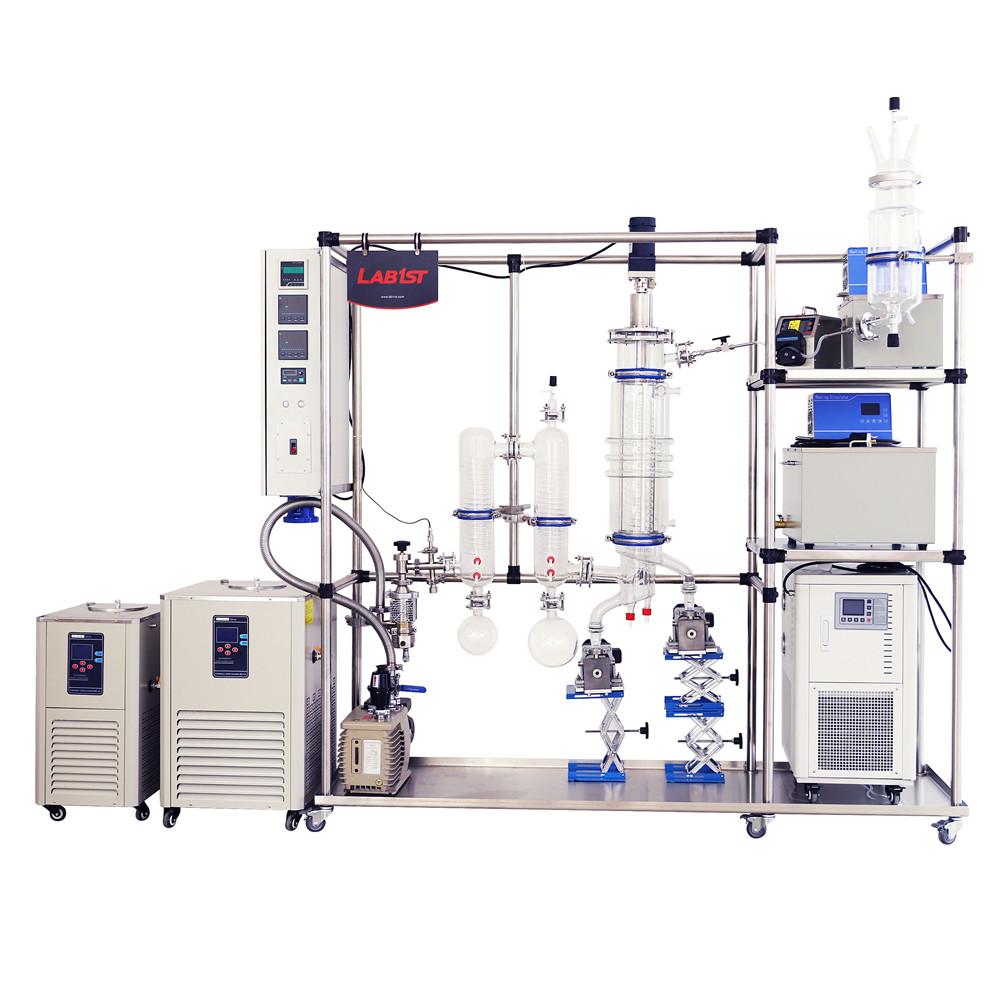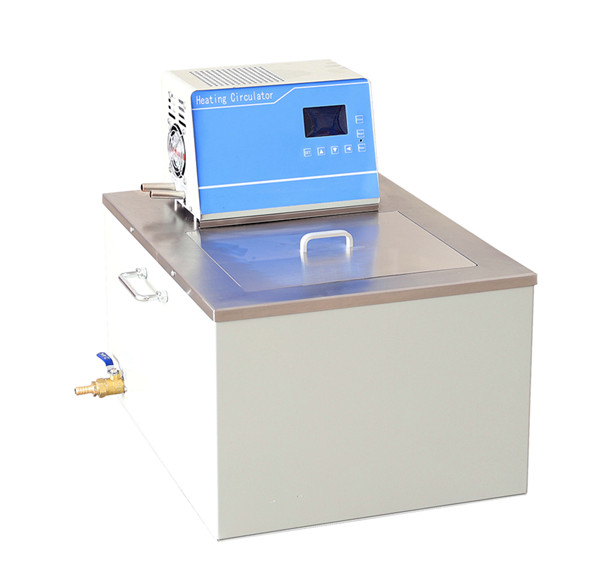 LAB1ST Scientific is now offering turnkey packages for wiped film molecular distillation units, including the evaporator, vacuum pump, heaters, chillers and necessary feeding/receiving equipments. The wiped film molecular distillation unit is superior than traditional short path distillation kit by shorter residence time, lower separation temperature, capability of continuous and unattended operation. The units are available in various sizes (from 60mm diameter to 200mm or more), with processing speed starting from 250g/hour.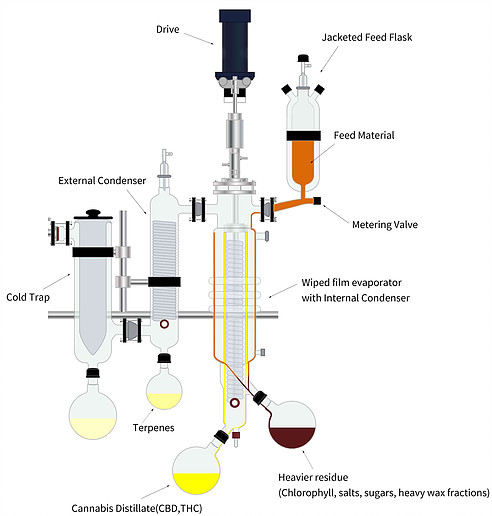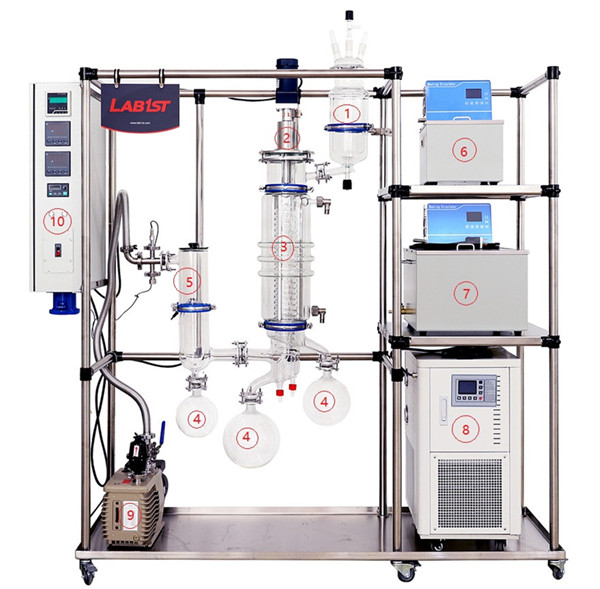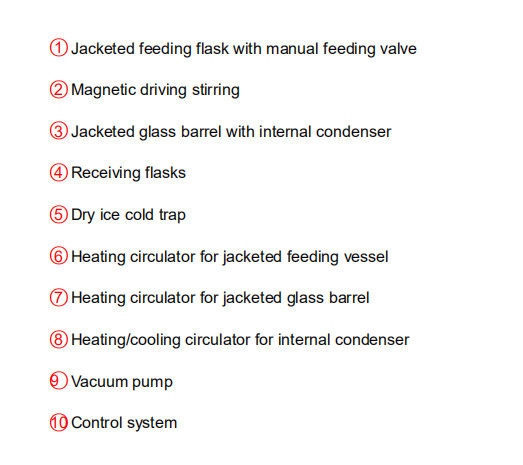 Read before placing order:
This item will be shipped via DHL/UPS Express,or air/sea transportation, which takes about 5 days from Shanghai to US by express or air transportation,30 days by sea transporation.We need about 2-3 weeks to prepare shipment.

There might be a small amount of customs duty tax, which will be paid by the buyer.
The shipping cost in this listing is valid for customers in US or West Europe. Customers in other parts of the world please contact us before placing order.
This is our basic model, we offer 5 upgrade options to improve the performance of machine,if you need collect terpenes ,continous feeding and discharging,high vacuum level,coil condenser,please check right listing in our store or contact us.
---
Product Features 
Borosilicate 3.3 glass design for a perfect view on the separation process.
Short residence time(separation is finished in seconds, instead of hours.)
The very low operating pressure ensure very low distillation temperature  and therefore a very gentle distillation is possible.
Turkey package which is plug-and-play, technical supports available.
The system can be upgraded for continuous distillation process.
Industrial grade(>=200mm) products are available upon request.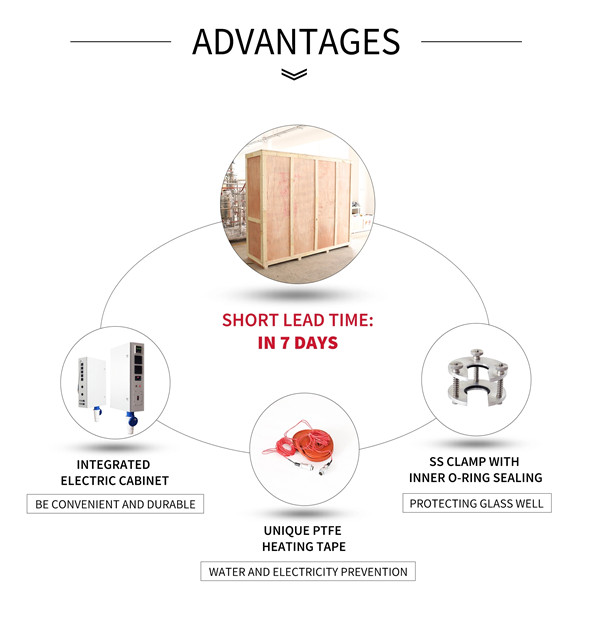 Product Technial Datas: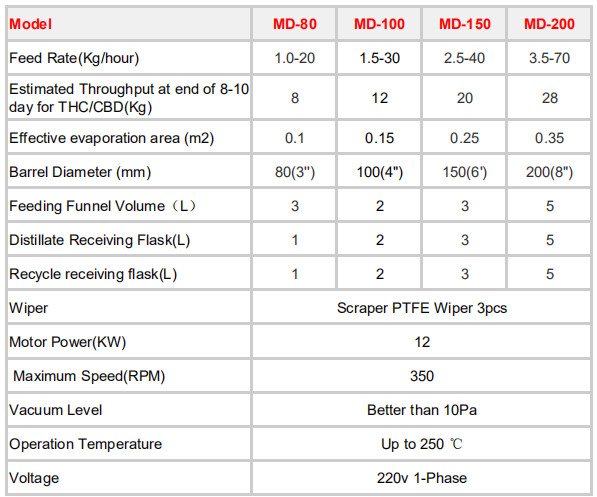 ---
 MD-150 System Support Products Specifications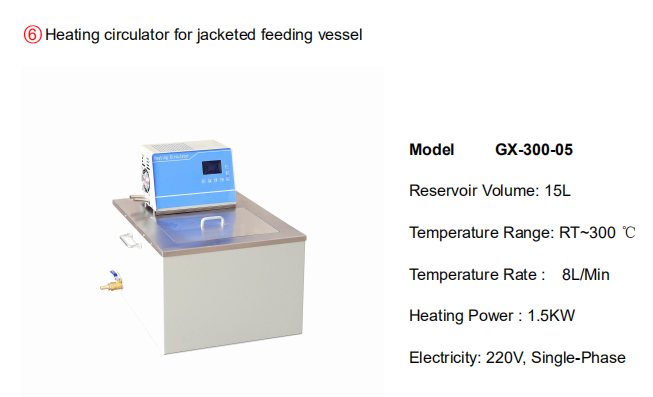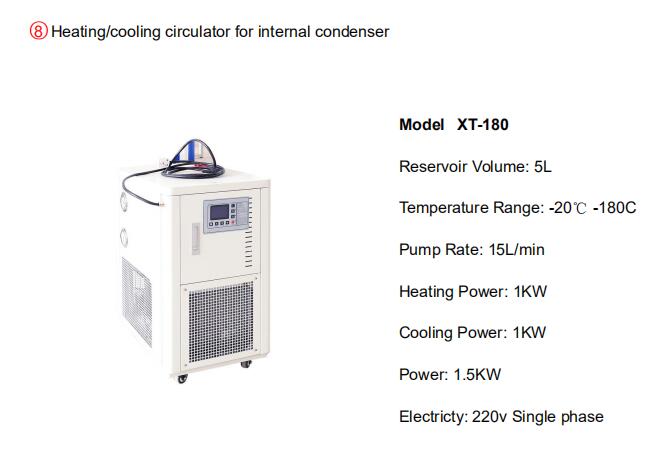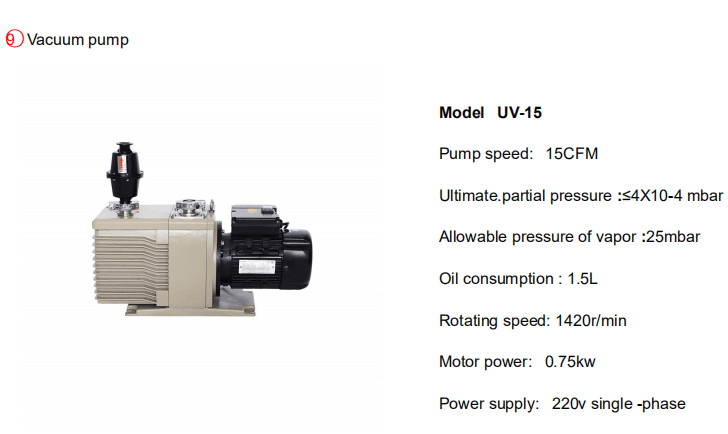 MD-150 Wiped Film Distillation SystemStandard Package:
| | | |
| --- | --- | --- |
|  Parts | Description  | Quantity |
| MD150001 | Jacketed Glass Barrel with Internal Cooling Condenser | 1PC |
| MD150002 | Jacketed Feeding Vessel with Lid | 1PC |
| MD150003 | Distilalte Receiving Flask | 1PC |
| MD-150004 | Residue Receiving Flask | 1PC |
| MD-150005 | Cold Trap with 1L Collection Flask | 1PC |
| MD-150006 | Wiper | 1PC |
| MD-150007 | Control System | 1PC |
| MD-150008 | Support Frame | 1PC |
| GX-300-05 | Heating Circulator for Feeding Vessel | 1PC |
| GX-300-30 | Heating Circulator for Jacketed Glass Barrel | 1PC |
| XT180-10P | Heating/cooling Circulator for Internal Condenser | 1PC |
| UV-15 | Vacuum Pump | 1PC |
| Accessories | Accessories(Vacuum Tubes, Heating/Chilling Hoses, etc) | 1Bag |
Related Product
HMD-150 Hybrid Molecular Distillation,glass and stainless steel combined ,upgrade glass interanl cooling condenser to stainless steel condenser,upgrade glass cold trap to stainless steel cold trap.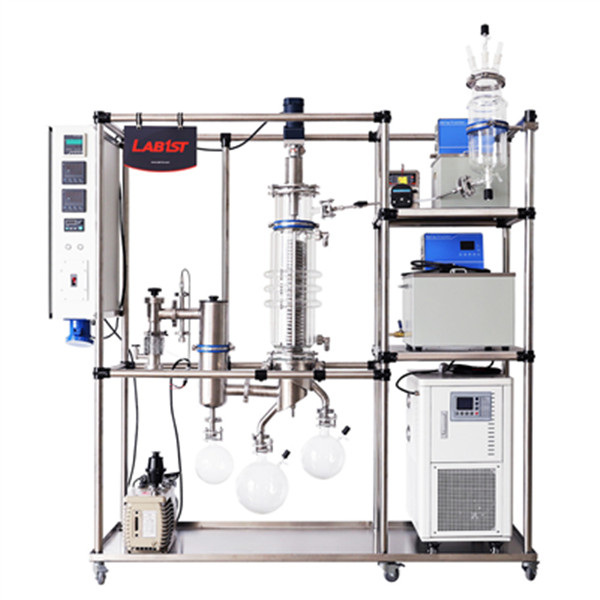 SMD-Stainless Steel Moleculare Distillation,One stage /two stage Stianless Steel Wiped Film Distillation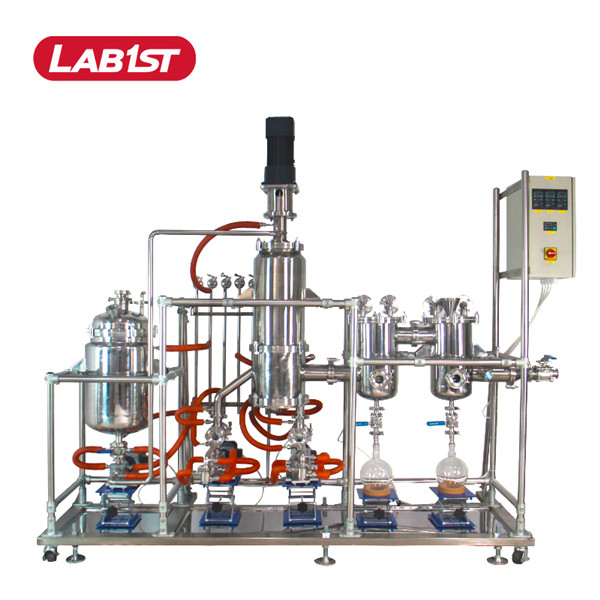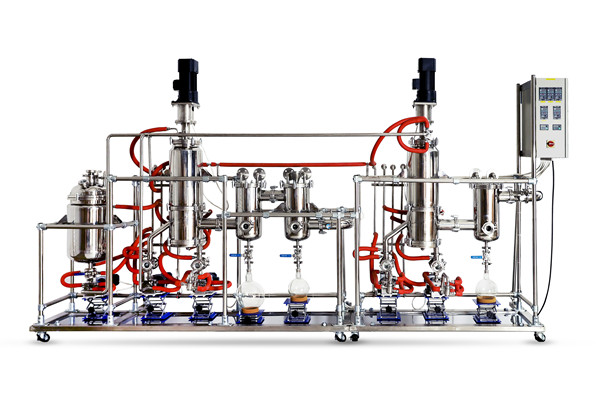 Please feel free to contact us via eBay message or email, and we will reply ASAP within 12 hours.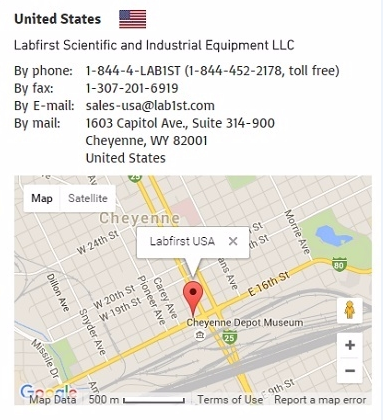 We accept payments in Paypal, credit card or bank transfer.
Please contact us if you need our W-9 information.
We ship worldwide. The shipping cost here is correct for customers in US only. Customers in all other countries please contact us for quote on shipping.
We ship via DHL or UPS from our warehouse in Shanghai. Please provide your phone number for successful delivery.
We are able to ship most of our standard products within 5 business days. Please contact us about lead time for customization.
If your package has clearly visible damages during shipment, please take photos for both the packaging and damaged product, have the driver document all damages, and contact us as soon as possible. We will file a claim with the shipping company. Please contact us within 7 days if any internal damages or malfunctions are found while you open the package and operate the product, we will send replacement for the damaged items.
If a package is not deliverable and returned to us, we will charge a restocking fee (typically 20% value). Please make sure you leave the correct shipping address, and pay attention to eBay messages after placing order. Tracking numbers will be uploaded right after shipment.
We have our money back guarantee on all our products.
The products can be shipped back to our warehouse in California or Shanghai.
Please return the product within 14 days in the original packaging and unused condition. This includes all accessories, user manuals, original packing, etc. For non-defective items returned, the buyer will be responsible for the initial and return shipping. Please make sure you contact us for detailed instructions before you sent it back, otherwise the package will be refused.
We do not accpet the return of customized products.
Unless otherwise specified, our products are covered by a 1-year warranty from the date of purchase. We will replace any failed components at no charge to the customers for parts or shipping.
Note: Consumable components (like glassware,gaskets or vacuum seals) are not covered in the 1-year warranty.
Copyright ©  Labfirst Scientific Instruments Co., Ltd. All rights reserved.
---